Here you can find all our one-shot adventures and experimental game episodes.
Animalia
Many of our special episodes appear to have a common theme – animals in bizarre situations. Here you can find our Champion of the Wild mini series as well as animal themed one shots.
Endless Realms
Set on a land called Lumis, the Endless Realms area modern, original ttrpg setting and game system. There are innovative player races as well as a wide range of creatures and civilisations to discover.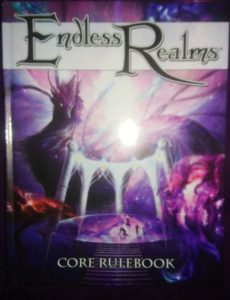 Halls of Chaos
A chaotic and anarchic puzzle solving game, this debuted publicly at Dragonmeet 2019
Conventions
Penance RPG have been at a number of UK conventions over the last few years, many of these trips have included recordings.