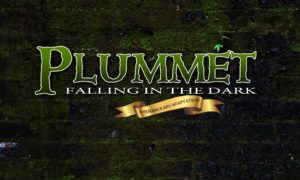 Our newest adaptation has begun…
A fast paced comedy death match with strong dnd overtones. OSR in style, reworked to remove the sexism & racism of the genre, see our stance on these issues here.
Eps. 1 & 2 Introductions and the first signs of real trouble
Eps. 3. 3 & 4 Seeking those with knowledge of how to quieten the region
Eps. 5, 6 & 7 Discovering the extent of the unrest and noble involvementEp. 8 Dealing with the Betrayal
Eps. 9, 10 & 11 Finding 'wisdom' in unusual and hidden places
Eps. 12 & 13 Searching for lost persons
Eps. 14 & 15 Acquiring knowledge and losing items
Eps. 18 & 19 Sealing the inflow of foes & a new quest

Plummet begins with a small group of mercenaries travelling towards the barony of Rhynn, towards their newest employer Baron Greigory. Before they reached the city of Arhynn, a destroyed caravan lies in their path and the Baron's adviser is missing. Soon, the dead will rise…
A strange necklace sends the party towards the western region of Valdari. To get there, however, involves trekking through some extensive swamp lands. Unexpected situations and foes await – including a vengeful crocodile!
Eps. 28 & 29 Journeying away from Valdari with some encounters with dwarfs
Ep. 30 A shocking reunion with an old companion!
Eps. 31, 32 & 33 A surprising chase through many environments…
Eps. 34, 35 & 36 Tasks that send them underground & to a smugglers' tavern
Eps. 37, 38 39 Through many portals!
Eps. 40, 41 The inner city is locked, can they persuade the Guard Commander?
Ep. 42 & 43 Portals once more lead the party to strange places
Eps. 44 & 45 A showdown with their arch enemy!

The party arrive unexpectedly in a new city, Nerekhall. However their peaceful period of relaxation is abruptly broken by the appearance of an old, troublesome acquaintance!