This year, we are delighted to announce that we are once again part of the PodcastZone at Dragonmeet. This collaboration of 22 podcasts has a Meet & Greet area, 2 seminars and many games being played throughout the day. The PodcastZone has an exciting sponsor this year! All Rolled Up are suppliers of all your gaming needs.
We are running 3 afternoon games – The Halls of Chaos! You can sign up on the day or message us on social media to reserve you place. Each game is 1 hour long and start times are 4pm, 5pm and 6pm. We are grateful to our sponsor DnDice for providing dice for these games.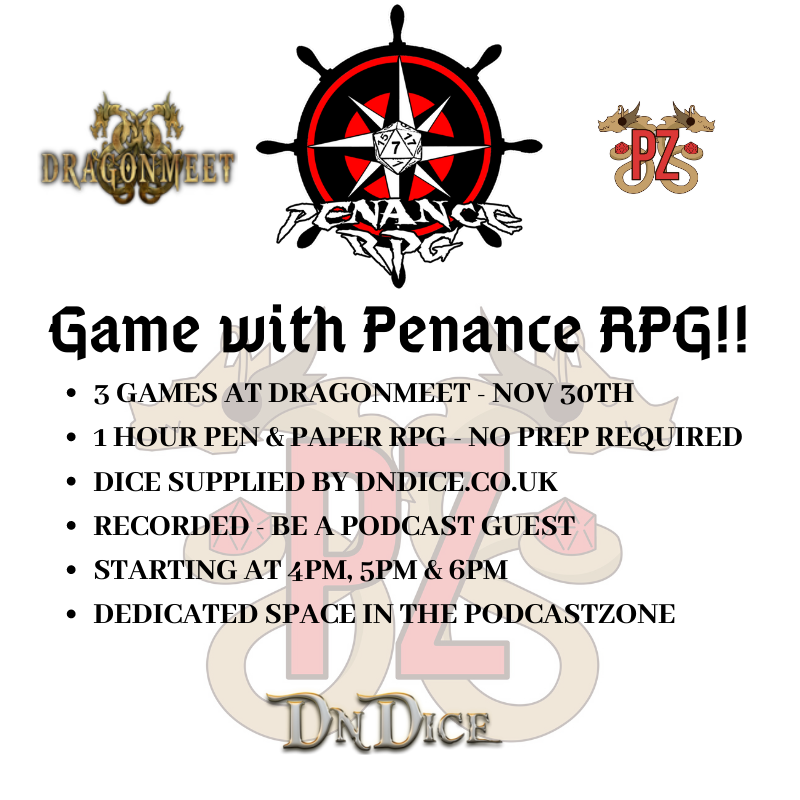 Additionally, we and co-sponsored podcast Modified Role are running dice giveaways on the day. Thats 2 sets of gold Tamarand dice to be won this Saturday!!